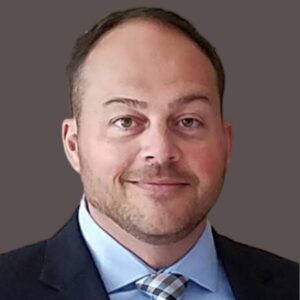 We are pleased to announce Jason Herro as the Executive Vice President of Global Sales. From this position, Jason will lead illumiPure's sales efforts, working with our illumiPartners worldwide to provide more people with healthy indoor spaces to live, work, and play. 
Jason joins illumiPure with decades of experience in sales leadership, including medical manufacturing and IoT.
illumiPure's CEO, John Higgins, had the following to say about Jason joining the illumiPure team: "Jason joins the illumiPure executive team with the exact skill set we need to facilitate sales growth. He has a multi-faceted background that crosses many disciplines, including hardware, software, and medical manufacturing. In addition, he has the leadership and experience necessary to grow a sales team selling products that disrupt the disinfection and IAQ monitoring industry."
A few words from Jason as he joins the team.
"I'm honored and excited to announce I am now part of the illumiPure team and look forward to working with our partners and clients. I'm especially excited to work with John Higgins, CEO of illumiPure. Through that relationship, John and I discovered shared values and a shared vision for illumiPure's growth."
Welcome, Jason!