illumiPure, The Healthy Buildings Company, is delighted to announce its strategic partnership with DANLERS, a renowned leader in lighting control solutions, marking a significant milestone for both companies and the advancement of healthy building technology in the UK and Europe.
The collaboration brings together the expertise of two industry powerhouses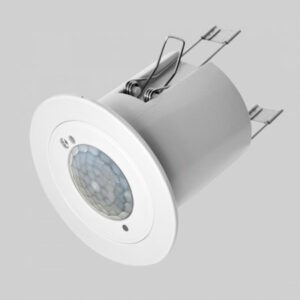 committed to  creating healthier, more sustainable indoor environments. With DANLERS serving as an illumiPure distributor of healthy building technology in the UK and Europe, this partnership is poised to revolutionize how buildings are designed, constructed, and maintained.
"We are thrilled to join forces with DANLERS to introduce our innovative healthy buildings technology to the UK and European markets," said John Higgins, CEO of illumiPure. "Our mission is to enhance the well-being and productivity of occupants by providing clean air, disinfection lighting, and optimal environmental conditions. This partnership will expand our reach and make healthy buildings a reality for more people."
Founded on the principles of enhancing indoor air quality, optimizing natural lighting, and promoting overall wellness within buildings, illumiPure has rapidly become a prominent force in the healthy buildings sector. Their state-of-the-art solutions have gained recognition for transforming traditional indoor spaces into healthier, more energy-efficient environments, benefiting both occupants and the planet.
DANLERS, with a proven track record spanning over three decades in the lighting control industry, shares a commitment to innovation and sustainability. Their cutting-edge lighting control products have set the benchmark for energy efficiency and environmental responsibility, making them an ideal partner for illumiPure.
"We are thrilled to partner with IllumiPure to bring our customers a comprehensive range of cutting-edge lighting and lighting control solutions," said Kevin Johnstone, COO, of DANLERS. "This collaboration allows us to combine our strengths and deliver unparalleled value to our customers in both the United States and the United Kingdom. Together, we will drive innovation, enhance customer experiences, and contribute to a more healthy and sustainable future."
The partnership between illumiPure and DANLERS will enable businesses and organizations across the UK, Europe, and the United States to access comprehensive solutions that foster a healthier and more productive indoor environment. From smart lighting controls and air purification systems to advanced building automation, this collaboration will empower facility managers and building owners to transform their spaces to benefit occupants.